Nintendo Gamecube
Crazy Taxi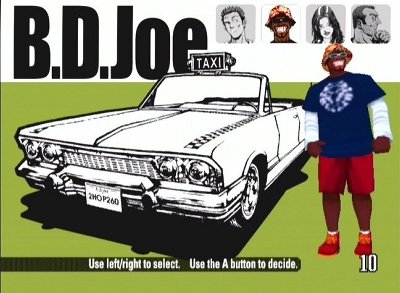 I HATE driving games. I'm terrible at them. It's probably because I hate the idea of driving. But this game takes driving by the horns, and makes it fun. Is it because there's no penalty for crashing? Is it because you have to drive like a maniac to get anywhere? Is it because it's totally Crazy?
d) All of the above.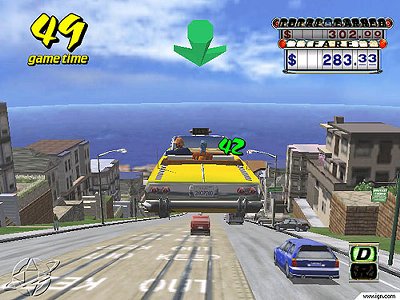 I don't know, this game has a lot to offer. It's a relatively short game, and unlike most modern games, there's not a great big story or long involving process to some fantastic ending sequence, it's a throwback to the quick "pick up and play" days of arcade games, real intense, fast-paced, high skill requirement arcade games, the one that you really struggle to get your money's worth from.
From the off, you're required to drive at breakneck speed, picking up your first passengers and striving to get them to their destination in record time. In order to rack up your score and climb the high score table (and gain a good "grade" for your performance), you should aim to miss vehicles on your route, but near misses are rewarded, so try to barely miss the paintwork of your fellow road users.
Get your passenger to their destination as quick as you can, gain a time and score bonus, and do it all over again. Until you run out of time, that is. Best get a shift on, boyo.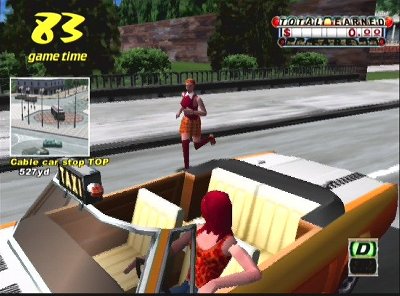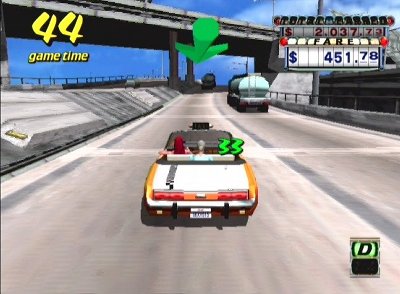 And that's it. No complicating the concept, just easy fun. There's additional bonuses to be achieved, like Crazy Jumps, fast starts, some short cuts, none of which are essential, and that's your lot.